We've all been hearing about Artificial Intelligence consistently for the last decade but just how can it help you facilitate your marketing? Here are 3 ways:
1. Communication
Thanks to the boom of the digital marketing industry, chatbots have developed into incredible tools incorporating Artificial Intelligence. They work by simulating human-like conversations with their users and using Natural Language Processing (NLP) during them. 
AI-powered chatbots are now increasingly more powerful and represent a great resource for communication with your clients as well as automation of processes. According to data, 60% of internet users have already interacted with an Al chatbot for solving queries across multiple apps and websites.
Most of the content consumed by users on social media is fine-tuned by Al to make their experience engaging for a longer amount of time. This technology is so amazing that, according to data, it has the potential to grow into a $200 billion sector by 2025.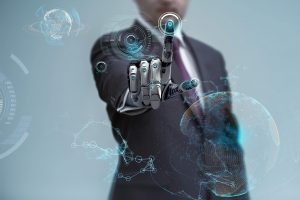 2. Optimization
Processes are optimized through learning and there can be no learning without memory. 
As surprising as it may seem, Artificial Intelligence has a form of memory. Just as what people know about the world or the meaning of words, and their memories are stored in their semantic memory, Artificial Intelligence (AI) also has a memory to store its experiences and knowledge about itself and the world.
Al is a complex algorithm that learns effective patterns by teaching itself, looking at vast numbers of data about a certain field or topic, and learning the patterns that work best. The learning capabilities of the Al provide programmers with the ability to introduce effective changes in outcomes, allowing data-based optimization of your company's marketing efforts.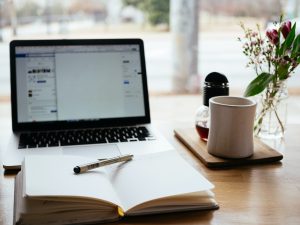 3. Content Creation
There are multiple examples of Artificial Intelligence tools that can be used to write content for Ads and websites, the most important of which are Al-powered content writing assistants.
A writing assistant is a tool that helps writers with improving their creative process. This happens through a software program that uses artificial intelligence. This can include everything from a grammar checker to giving suggestions on wording and tone-of-voice to make the writing more engaging for the target audience.
When selecting the right tool, it's important to get the opinion of an expert in order to make the best choice. In fact, AI writing tools can easily produce SEO-optimized texts, accomplishing never thought of activities and it's key to select the right tool to suit your needs.
As businesses progressively turn to online marketing and use the internet as a shopping window, we expect innovations to become more frequent. As a result of this, Artificial Intelligence will progressively act as an extension to every digital marketer who knows how to employ it. Companies adopting these tools, every team must have a plan to incorporate Al in their array of tools. 
For further reading on Artificial Intelligence: