In 1998, a search engine was born from the minds of two Stanford Ph.D. students, Larry Page and Sergey Brin. This search engine, named Google, was destined to forever change the digital landscape. As we stand on the brink of Google's silver jubilee, it's time to reflect on a journey that has spanned a quarter-century, influencing almost every facet of our digital lives.
The initial idea behind Google was simple yet ambitious: to organize the world's information and make it universally accessible. From its inception as a research project at Stanford University, Google's mission was clear. However, the world was unaware that this project would lead to the birth of a tech behemoth, the likes of which had never been seen before.
Over the years, Google's portfolio expanded far beyond search. Products like Gmail, Google Maps, Android, and YouTube seamlessly integrated into our daily routines, making Google an indispensable part of our lives. But it wasn't just about creating user-friendly products. Google's ventures into the digital ad space, with platforms like AdSense and AdWords, revolutionized online advertising, providing businesses with innovative tools to reach their target audience.

Yet, Google's ambitions didn't stop at software. The tech giant ventured into the hardware space, introducing products like Google Pixel and Google Home, challenging industry giants like Apple and Amazon. This diversification showcased Google's ability to innovate and adapt, solidifying its position as a leader in the tech industry.
Google's commitment to research and technological advancements is unparalleled. D. Helbing's book, "Thinking Ahead – Essays on Big Data, Digital Revolution, and Participatory Market Society", delves into the rapid evolution of the digital revolution. Paško Bilić's insightful work, "A Critique of the Political Economy of Algorithms: A Brief History of Google's Technological Rationality", offers a deep dive into Google's technological journey and its influence on the digital market.
However, like any tech giant, Google's journey wasn't without challenges. From antitrust lawsuits to concerns over user privacy, Google faced its share of controversies. But through it all, its guiding principle remained the same: a commitment to innovation and user-centricity.
Google's future
Today, Google is a global technology giant with a market capitalization of over $1 trillion. The company employs over 100,000 people and operates in over 60 countries.
Google is committed to continued innovation and growth. The company is investing in new technologies, such as artificial intelligence, quantum computing, and self-driving cars.
Google is also committed to making the internet more accessible and inclusive. The company is working to improve the quality of search results for people in developing countries, and it is also working to make its products and services more accessible to people with disabilities.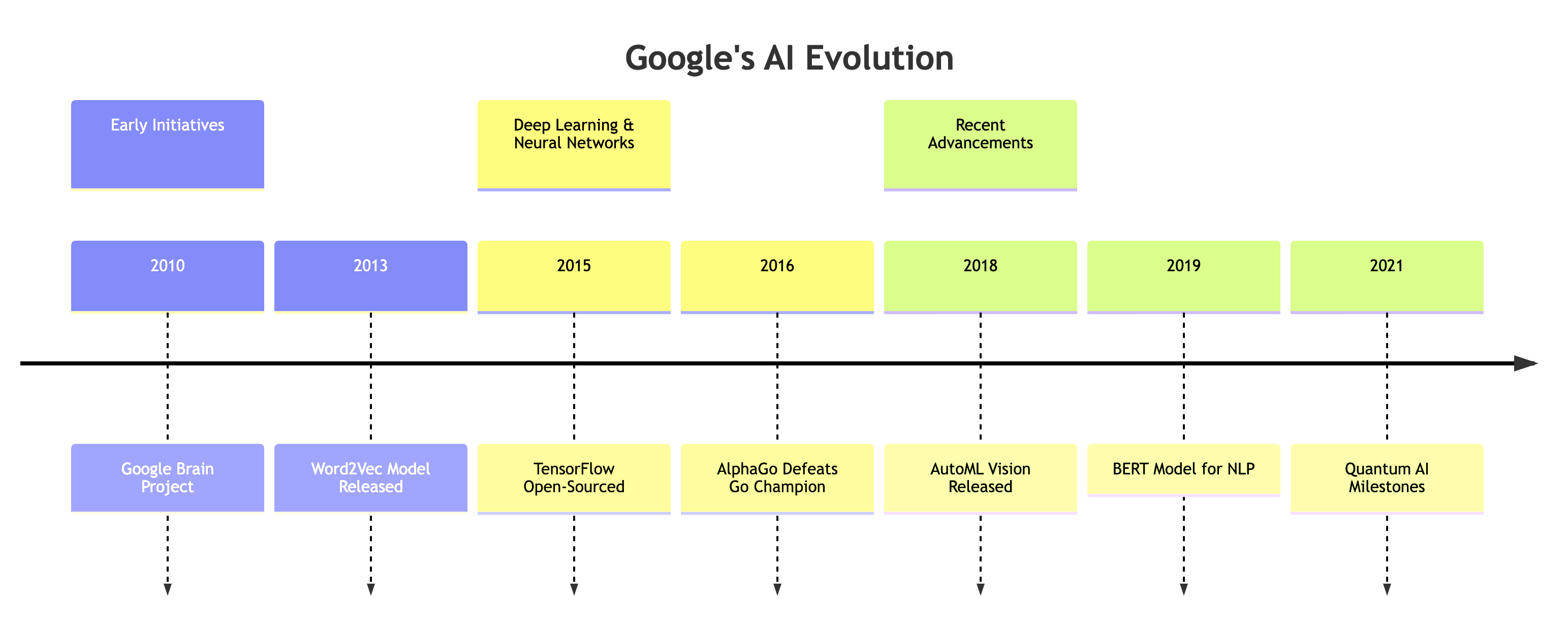 Google's 25-year journey is a testament to its vision, resilience, and commitment to pushing technological boundaries. As we celebrate this milestone, we eagerly anticipate the innovations and revolutions Google will usher in the next quarter-century.
Google has had a profound impact on the digital world. The company has transformed the way we access information, communicate, and learn. Google's impact is only going to continue to grow in the years to come.
References: