On February 22nd, 2022 the Museum Of The Future opened its doors in Dubai. 
The building, which is the most beautiful futuristic construction in the world, is a 77-meter tall, seven-story landmark designed by architecture studio Killa Design and engineered by Buro Happold. The structure is a hollow, silver-colored ellipse, decorated with Arabic calligraphy quotes from Dubai's ruler.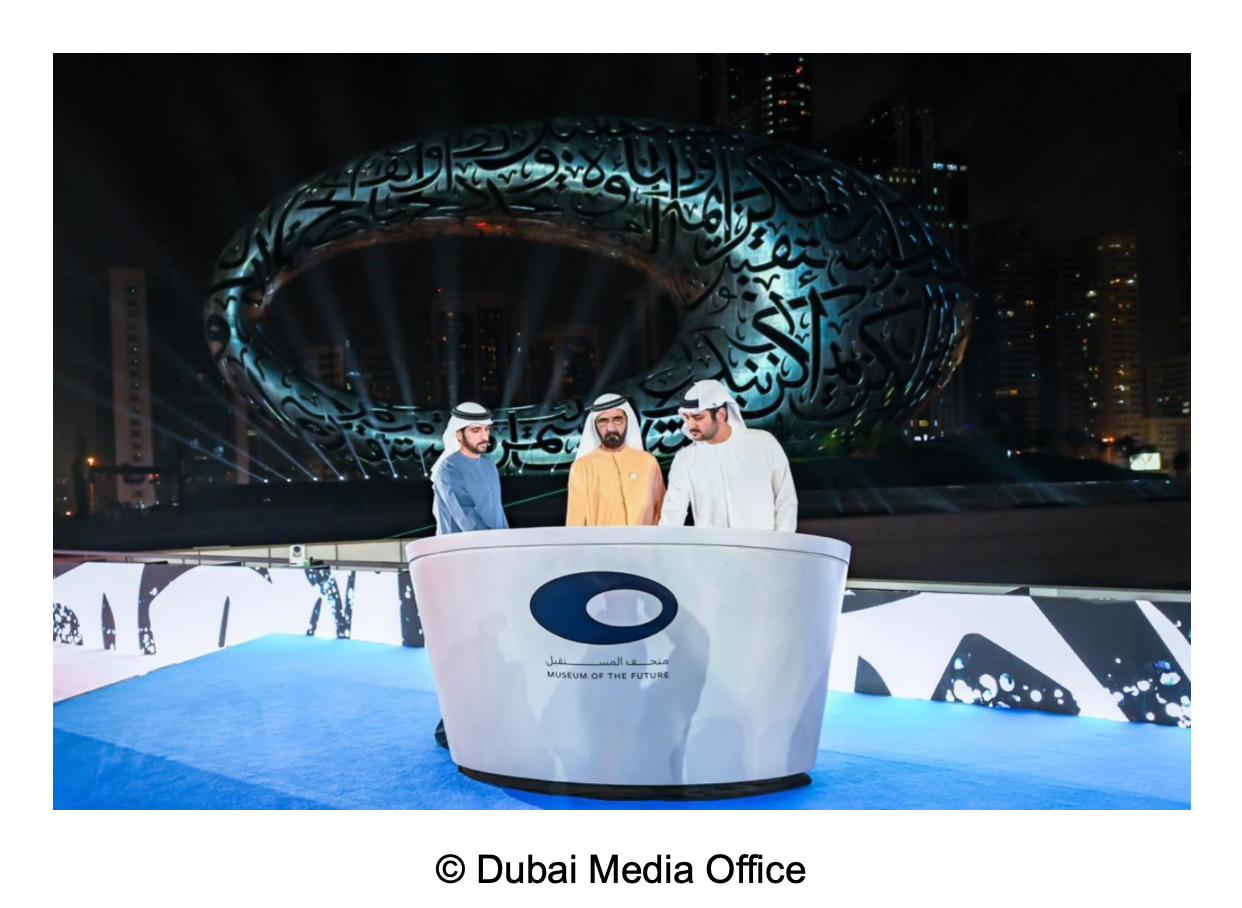 The Opening Ceremony
On the evening of February 22, the building's impressive facade was illuminated by a colorful light show, while the crowd prepared for the inauguration ceremony.
The museum was officially opened by Dubai's ruler Sheikh Mohammed bin Rashid Al-Maktoum, whose vision of the future has been one of the driving forces behind the project for the museum and of the Dubai Future Foundation.
Thanks to the experience in working with local institutional and private organizations, the Language Service provider Langpros, was selected by the UAE government amongst other candidates, for the provision of interpreting services related to the opening ceremony of the Museum Of The Future.
Experience the future
Dubai, as a world-renowned international tourism hub has been attracting several millions of visitors from all over the world with its ultra-modern infrastructures which follow the vision of Sheikh Mohammed to make Dubai the most developed city in the world.
After years of careful planning and development, now tourists will head in flocks to the brand new Museum Of The Future which is now open to visitors.
Visitors to the museum will be able to choose to simply walk through the construction to experience the unique architectural marvel or to be transported to the distant future of the year 2071 through immersive exhibits.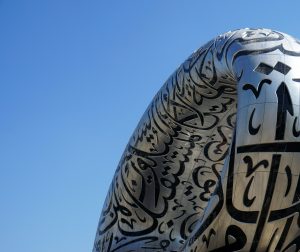 The museum's exhibits, in fact, will allow people to experience the future we imagine, with colonies on the moon due to the impact that climate change could have on the earth; other exhibits will focus on the projection of health and wellness in the future.
This museum caters to adults as well as children with a floor designed specifically for kids which aims at challenging young visitors to become future thinkers.
To buy your tickets and find out more about exhibitions that will be hosted inside the museum.